Sales Fence Announces New Tech That's Upending Traditional Automotive Marketing
Sales Slice releases information on how it's new Sales Fence service will change things in the Automotive Dealership Marketing space for the better. Further information can be found at http://doubleyourups.com/.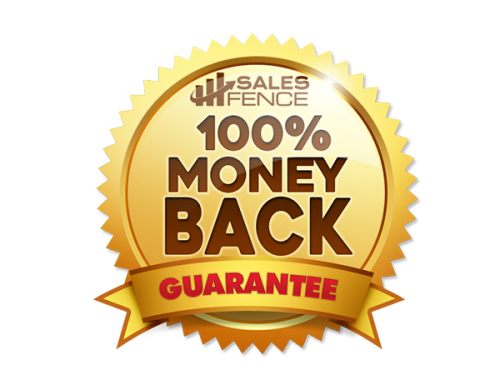 Clayton, United States - December 15, 2017 /PressCable/ —
Earlier today, Sales Slice announced the launch of its game changing new service, Sales Fence, set to go live 6-01-2018. For anyone with even a passing interest in the world of Car Dealer Marketing, this new development will be worth paying attention to, as it's already shaking things up.
Currently, with even a passing glance, a good numbers based Manager will notice wasted dollars on ads that simply don't get in front of a buyer at the right time! Steve Bumgardner, master agent at Sales Fence, makes a point of saying "things are going to change for dealers when Sales Fence hits their PMA."
Steve continues… "Where you'll always see any would be competitors doing the same old thing, Sales Fence will actually follow UPs on their mobile devices and send them YOUR more compelling offer until they come in to your store! Sales Fence can do this because they know that dealerships want to focus on delivering more units each month and growing their bottom line instead of just throwing money down the drain with ads that simply don't land. Ultimately, this is going to be a huge benefit to customers because they're driven high intent, ready to buy customers that are at the end of the funnel with a 100% Money Back Guarantee! Not only that, but it's trackable, scaleable and extremely exclusive. Once you're on the platform you can't be targeted by the platform. And that's great news for early adopters!"
" target="_blank">Click For Demo
Sales Fence was established in 2015. It has been doing business for two years and it has always aimed to help dealerships and groups across the country cut costs in marketing while increasing their ROI with a platform that simply does what no others CAN do.That's why in two years and pushing a couple hundred clients not one has left the platform. Because Sales Fence owns every mobile id in America, it allows dealers to do things that weren't even possible a few months ago. It also separates Sales Fence from any "would be competition." They simply can't compete on price or what's done for dealers in our program on a daily basis..
Currently, the closest thing to Sales Fence's service are companies that do bits and pieces of what they do. Nobody has the complete package. Especially not with 100% money back guarantee, but Sales Fence improved on this by giving dealers a weapon so that they can be very strategic about where they place their marketing dollars. They allow you to simply take over your PMA. Period. This alone is predicted to make Sales Fence's service more popular with customers in the Automotive Dealer space, quickly.
Once again, the Sales Fence service is set to launch 6-01-2018. To find out more, the place to visit is http://doubleyourups.com/
Contact Info:
Name: Steve Bumgardner
Email: Send Email
Organization: Sales Fence
Address: 236 Mitchell Ave, Clayton, NC 27520, United States
Phone: +1-919-694-6272
For more information, please visit http://doubleyourups.com/
Source: PressCable
Release ID: 278409